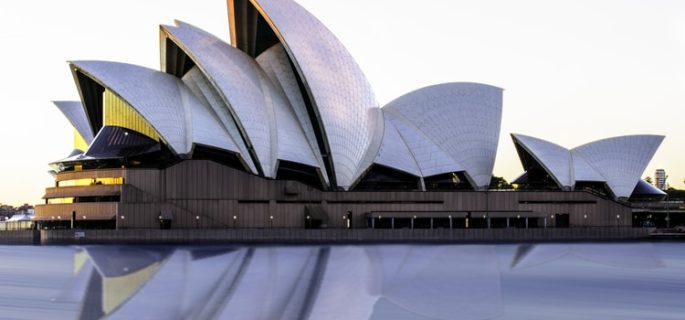 Meet our Activities Officer Gabrielle from Langports Sydney
09.10.2019
Hey there! Activities
For those of you who don't know me my name is Gab and I'm the new Activities Officer for Langports Sydney.
I have been here for almost two months, and I have to say that the team and students I work with are truly the best by far.
Previously I worked for Macquarie University as Client Liaison Officer for the Campus Engagement Team.
It was my job to ensure that students were able to have a fun time, and find a sense of community while they were at University.
"In my opinion,
learning and education is most successful when students are happy.
H
aving a good balance between study and fun is the best way to do that!"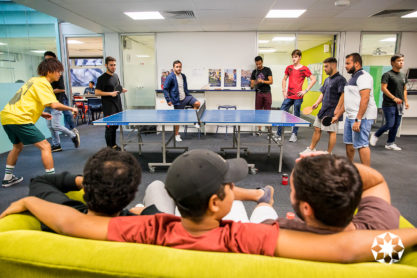 My main role was to take care of a large number of student groups.
Those were students who came together and shared a common interest like gaming, sports, culture or even food.
"Student Groups" is a concept that I have recently introduced to Langports and I really hope it takes off!
I think it would be really nice to have students come together and talk to each over something they have in common, with the goal to make life long friends.
Coming from a Lebanese family I understand the importance of Langports.
Every day I am astounded and so proud of the students for challenging themselves.
They are working hard to learn a new and complex language. I even find myself learning so much from them!
"The best part of this job is
watching our students grow."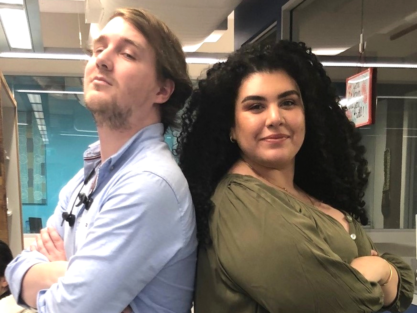 I'm here to listen 24/7 and I want to make sure that every student feels comfortable and heard.
I also want to make sure that every student can participate in an activity no matter their budget or time at Langports.
I can't wait to see where the activities of Langports Sydney go.
I'm looking forward to making even more friends than the many I already have in this short amount of time!
You can always find me by my curly hair and I'm always ready for a chat!
Related topics:
Find out more about our Sydney school here!
See this month's activities in Sydney here!
Watch our newest video of Sydney below!