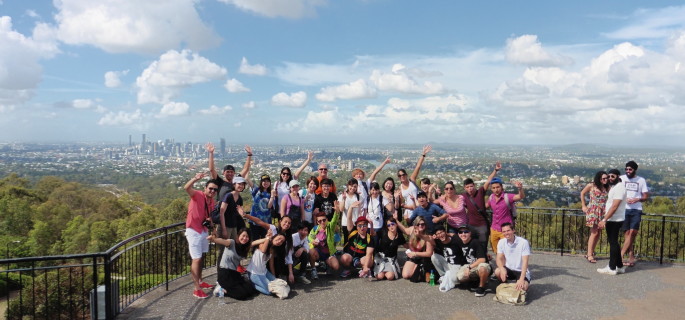 Mt Coo-tha one of South East Queensland's best lookouts!
11.05.2016

Hi Everyone!! I am Matthew Mann the Activities Officer at Langports Brisbane, today I would like to talk about Mt Coot-tha the beautiful lookout located in Brisbane.
Just 15 minutes from central Brisbane is one of South East Queensland's best lookouts, with views possible all the way to the Gold Coast and out across Moreton Bay to nearby islands. At 287 metres, Mt Coot-tha is a convenient height for travelers to scale whether it be by car, bus, foot or bicycle.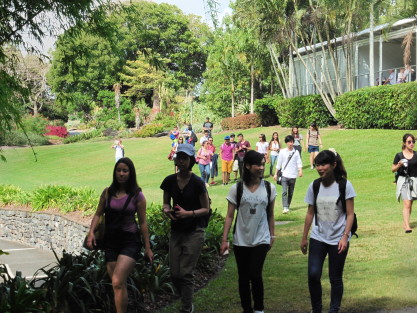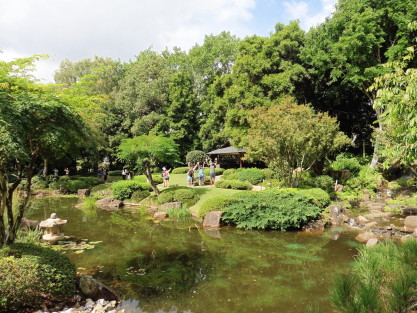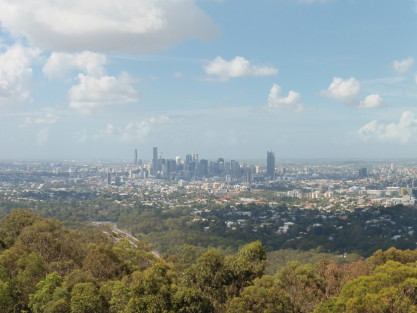 For Langports students at the Brisbane campus, it's a popular destination that can be reached using a public bus for as little as $6. We often run a day trip that begins in Queen Street mall, where we take a bus from Adelaide Street and travel first to the Brisbane Botanic Gardens situated at the base of the mountain. The Gardens cover 52 hectares with greenery from Australia and around the world. Some of the highlights include a traditional Japanese garden, fern house, fragrant plant and herb garden, temperate garden, lagoon and bamboo grove, a cactus house, and even a bonsai garden! Students are free to walk around the gardens taking in all the sights, sounds and smells of the diverse plant life.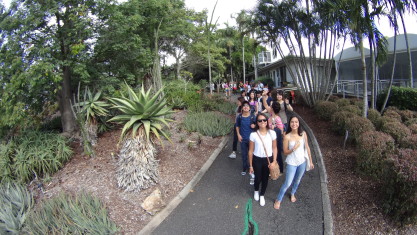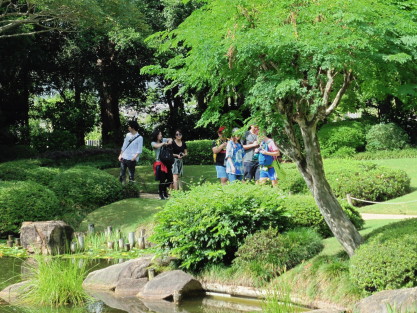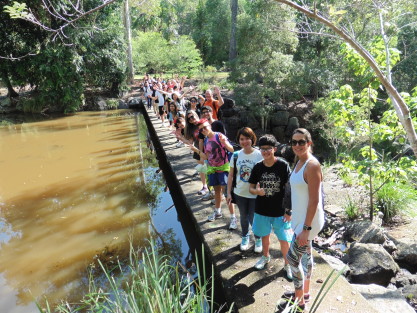 After the Gardens, we then jump back on the bus to head to the top of the mountain. At the top, students get the chance to have lunch – either previously packed or at the local café, while enjoying the tremendous views. If it's hot (not unusual in Brisbane!), there is always time to get a delicious ice cream as well.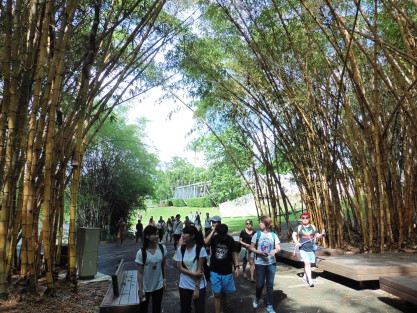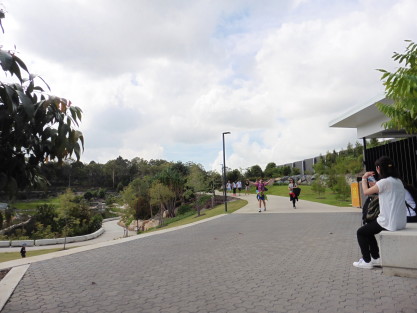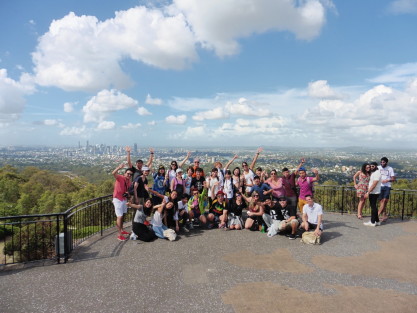 After all the photos have been taken, we then begin the walk down the mountain. It's an easy walk that allows the students to see some more native trees and plants, and even some authentic Aboriginal artwork. If we're lucky, we might also see some wildlife as well – snakes, goannas, and various colourful birds make their home on the mountain too.
Finally, after an hour or two, the hopefully not-too-tired students make it back to the bus stop at the base of the mountain to return to the city with a few pictures, fond memories, and, hopefully, not sore bodies!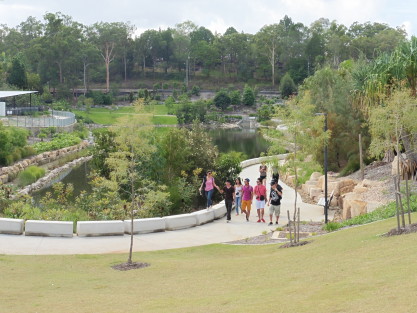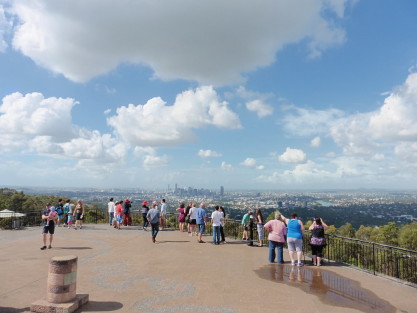 Thank you!