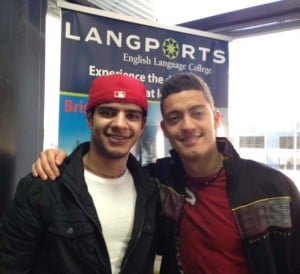 Our Langports Gold Coast English Experience
10.07.2013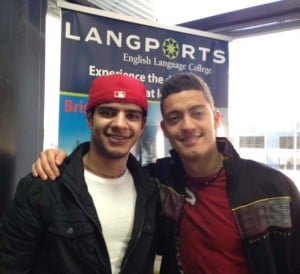 Hello guys! We are Sebastian and Hamad, currently English students from Langports, Gold Coast. We are going to fill you in about our unforgettable experiences here in terms of courses, activities and people.
So what springs to mind when we talk about courses? First of all, there are a vast variety of them, targeted at many students' purposes where you will be able to improve such a range of skills like speaking, listening, reading and so on. In our experience, when we arrived at Langports, we both were in open courses, an opportunity that led us to meeting people from all over the world while having fun and improving our English.
"Remember a simple hello can lead to a world of possibilities". Don't be timid.
On the other hand, if you are a long-term student a close course could be your best choice to improve your skills in a specific area, where the students become like a close-knit family.  Besides, you will have the chance to meet and catch up with the rest of the students in the activities that our lovely Nichole (Activities Officer from Langports, Gold Coast) organises for us.
Whether you want to encounter chilling or thrilling activities, there is one for everyone's tastes. Such activities include skydiving, adventure theme parks or even a trip on the weekend. One of the hugest activities, if you are lucky enough, is Langports Games, which comes around twice a year. It means a few weeks of 6 sports in which you are going to train and learn about the sport's culture and be part of the rivalry between Gold Coast and Brisbane.
The Langports Games                    Skydiving                                     Cambridge Retreat
Finally, while you are spending time at school or in any activity, you are able to meet awesome people, teachers and friends, who, in our opinion at the end of it all, are the most outstanding part of this adventure. The staff of Langports ROCK! Our friends are unforgettable! And for sure, this is going to be in our mind forever and wherever we will be travelling in the future.