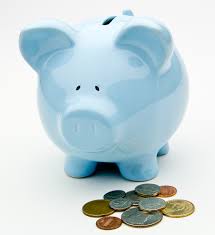 Precious tips for students to save money!
19.06.2013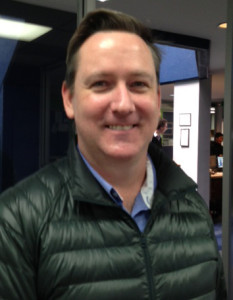 Hi everyone! My name's Damien and I am an English teacher at Langports Gold coast campus.
Many students from all over the world study at Langports' Brisbane or Gold Coast campuses. Australia is the ultimate travel & study destination for many people and our students are very lucky to have realised their dream. However, there always seems to be a lot of talk around campus about how expensive Australia is but when I ask students what they are referring to they give me the same answer, bottled water and other brand named goods.  But Australia like any other country has the potential to be either cheap or expensive depending on what you decide to buy and where you shop. Here are some precious tips for students to save money!
When it comes to things like bottled water do you really need to buy the most expensive brand, there really isn't much difference between them. If it is money saving you are after then you should write down all the things you buy on a sheet of paper, you will be surprised what type of food and drinks you spend your money on. Budgeting can be fun and more to the point it will save you money!!
Buying in bulk is a great idea which has been around for centuries, even the Romans did it. Start with the food that you eat every day like rice or cereal and work towards the non-perishable end of your food budget like cans, bottles and packages. Another great idea is to wait for sales to happen; each shop has its "Sale day every week, usually towards the middle of the week around Tuesday or Wednesday. On these cheap days you can often buy 2 for one item or other great deals. For just 8 dollars you can get 24 bottles of water from Coles and I am sure that Woolworths will be doing the same deal or better.

Other things to watch out for are the eating out factor, how often do you buy takeaway food or eat at a restaurant? You may say not so often but once again you'd be surprised at how regularly you probably do.  It all adds up in the end, dollars and cents. Right now there is a price war between the big food shops, Coles and Woolworths and the victor is you the customer.
In Australia, Brisbane & Gold Coast are considered to be the "cheaper cities" to live in.  Indeed, according to Numbeo.com: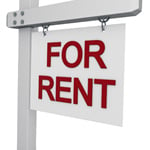 Rent Prices in Brisbane are 27.30% lower than in Sydney & 9.38% lower than in Perth, Rent Prices in Gold Coast are 42.73% lower than in Sydney & 28.61% lower than in Perth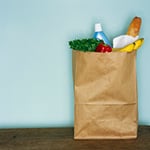 Groceries Prices in Brisbane are 4.56% lower than in Sydney & 8.93% lower than in Perth, Groceries Prices in Gold Coast are 16.17% lower than in Sydney & 20.00% lower than in Perth .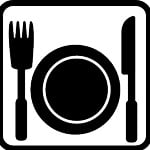 Restaurant Prices in Brisbane are 0.07% lower than in Sydney &15.69% lower than in Perth, Restaurant Prices in Gold Coast are 5.95% lower than in Sydney & 20.65% lower than in Perth.
In addition to this comparison, the wages in Australia are higher than in other countries making living in Australia more affordable.  The minimum wage working in a café in Queensland is approximately $16 per hour but can be more than this depending on the job and skills required.
So there are many great points about living in Brisbane & Gold Coast, Australia and even though things are not the same as in your country, there are good savings everywhere in the consumer world. So go and save some serious cash!