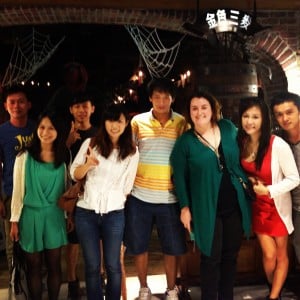 Student reunions
06.11.2013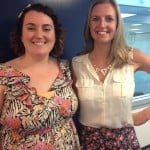 Hello from Langports' Marketing Team!
As some of you might know, part of the job of our marketing team is to travel the world to meet the agents who help our students enrol at Langports. We get to discover new places, experience new cultures and meet amazing people but the highlights of our trips are our Langports' Student Reunions!
Before leaving for Europe, Asia or South America, we try to organize (via Facebook) various reunions in the countries we are planning to visit, the goal being to catch up with our ex-students. In September and October this year we (Anna & Julie) travelled around Europe and Asia. On the weekends, we had the chance to meet with 25 students in Zurich, Switzerland, and 10 students in Taipei, Taiwan and 3 students in Tokyo, Japan. Some of these students finished 6 months ago, others … 6 years ago! They still have wonderful memories about Australia and the perfect moment to share them definitely is the Langports' reunions!
In Switzerland, we met in the Eldorado bar in Zurich. At this bar you can drink 101 different beers (including Tooheys Extra Dry!).  It was great to see so many smiling faces! We shared some drinks and chatted a lot! We were so busy we forgot to take photos! We'll be sure to remember next time!!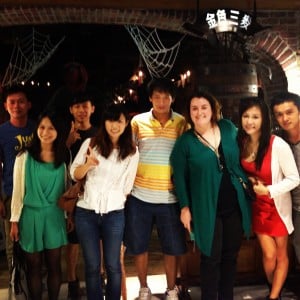 Then in Taiwan, we arranged to meet and have dinner at Le Ble d'Or near to the Taipei 101 building! This was a cool restaurant with live music. The girls even organised a special song for me (Anna)!
Finally in Japan, Anna had a chance to meet some students at the Dubliners bar in Shinjuku. It was a nice night to catch up and begin new friendships.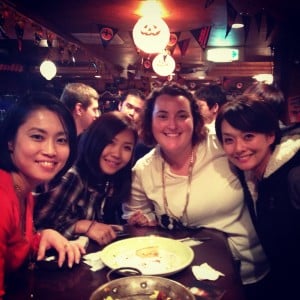 We would like to thank everyone who came out to see us. We know some of you travelled several hours by train and we really appreciate it! It was great to see you again and share some memories!
For some students, attending Langports' reunion was a good way to start the weekend with some sun from Australia, for others, it was the occasion to gather with good friends and remember their Australian experience.  Next time we arrange a Langports reunion, come and join us for drinks or dinner! If you would like a Langports' reunion to be organized in your city, please send us an email at info@langports.com and we will do our best to meet you.
Have a look at some of the photos from the events and see if you can recognise any of your Langports friends!! Also, stay connected to Langports' Facebook page to join our events!
See you next time!!
Anna & Julie