Study IELTS at Langports
12.02.2014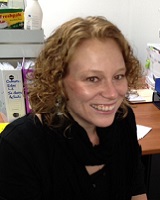 Hi! I am Hester and I am the IELTS teacher at Langports, Gold Coast Campus.
IELTS 5 week program is a relatively new programme at our school but it is fast becoming one of our most popular classes.
If you are not familiar with IELTS, that is OK, because I am here to give you a sneak peek not only inside an IELTS programme but to tell you a little bit more about the exam itself.
IELTS is an internationally recognised exam and actually stands for the International English Language Testing System, which is a bit long so everyone just calls it IELTS. IELTS is one of the oldest exams out there, over 2 million people sat the exam (Academic and General) in 2013, it is recognised by over 8000 institutions and the test can be taken in over 130 countries.
Anyway… What is IELTS like at Langports?
IELTS at Langports is like no other programme. It is focused on IELTS and only IELTS! It is a five week course (that is why it is nicknamed IELTS 5) which aims to prepare students needing to take the exam or who are thinking about taking the exam. That said; many students have taken IELTS even though they are not interested in the exam.
For the students who are taking the exam, whether it is, General or the Academic, the course provides students with all the necessary information about the different test papers as well as tips and techniques that are used to achieve the band scores required. Students who are not taking the exam have come to IELTS with varying aims; they also find the course extremely beneficial. Some have come to improve their general listening, reading skills, writing and speaking skills whilst others have come to improve their vocabulary, grammar and spelling. ALL students have left IELTS with improvements made in all areas of the English language.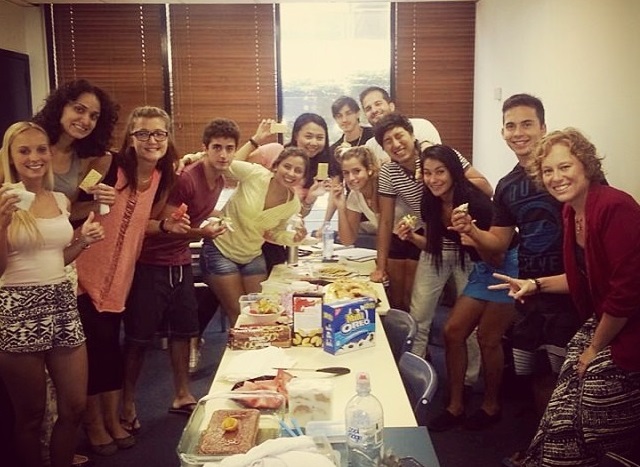 From a teacher's perspective, IELTS a very rewarding course, not only for the teacher but for the students as well. For a teacher, it is a unique opportunity to get to know a small group of students in a relatively short, but intensive, period. Even though it may seem that both teacher and students only live and breathe IELTS, much more happens inside the IELTS classroom. Students learn to work together and to encourage and support one another. They learn to listen not only in the context of the test but also to learn to really listen to each other and as such learn about cultures and customs and ways of living which is very different from their own. Moreover, students have an opportunity to share their worldviews in a judgement free zone, where everyone is encouraged to have an opinion. Students leave IELTS not only with the skills to do well in the exam but to do well in life.
But, don't just take my word for it. Here are some things that students who have already taken IELTS  at Langports Gold Coast have said about the programme:
"I think that it is the best course at Langports." Lara from Spain.
"I really appreciate the personal attitude and attention that has been given towards me as a student." Gabriela from Czech Republic.
"IELTS has given me the ability to express my thoughts and opinions in an appropriate way with a wide range of vocabulary." Julio from Colombia.
"IELTS was a great way to improve my vocabulary and understanding of how important it is to spell correctly. Now it is clear to me what I need to do to get a high score in the IELTS exam." Leo from Brazil.
"It was a helpful class for us, as it helped to improve our writing. The tips and techniques were indispensable and the other skills were the same. We improved a lot. The course is really helpful to improve all skills." Karina and Lorena from Brazil and Colombia.
"The class had a good mixed schedule; we always had different things to do every day. The writing structure was also very clear and helpful." Meret, Ruby and Gui, from Switzerland, Taiwan and Brazil.