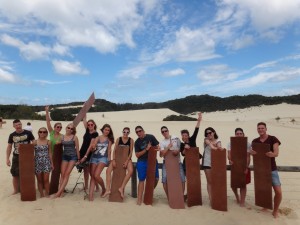 Summer activities on the Gold Coast
05.02.2014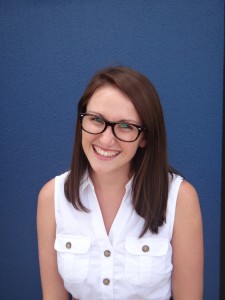 Hi guys! My name is Nichole and I am the Activities Officer at the Gold Coast campus. My job is to organise and go along to the activities with our students. I do my best to offer  original, exciting and fun activities to help students have the best experiences at Langports!
Summer on the Gold Coast is always great because there are plenty of activities to do – whether you are a beach lover, a nature seeker or a city person, the Gold Coast has it all.  Last weekend, for example, we went to Moreton Island for the weekend with 30 students from both Gold Coast and Brisbane campuses. We camped the night in the national park and went snorkeling and sandboarding during the day.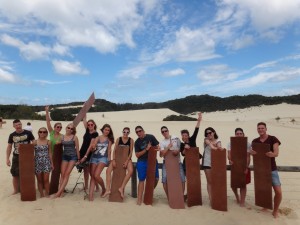 Langports offers 3 types of activities: afternoon activities, day trips and overnight excursions:
For beach lovers: Beach volleyball, surf lessons and paddle boarding!
For nature seekers: See the glow worms at Springbrook national park or walk through Burleigh Heads national park.
Theme parks fans: The Gold Coast is home to Wet'N'Wild, Movieworld, Seaworld, Dreamworld and Currumbin Wildlife Sanctuary
Afternoon activities: Pilates, coffee and conversation and cooking class.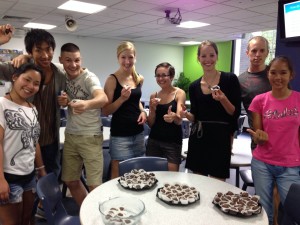 Fundraising events: Students parties and bake sales.
Overnight excursions: Fraser Island, Noosa and Byron Bay!
So why should you go and do some activities with Langports?
Activities are a great way to meet other students. Your integration into the Langports community will be quicker and you will have the chance to meet a lot of new people.
Continue to improve your English – You are here to speak English and by participating in our activities, you will speak ENGLISH ONLY! It's another way to practice your speaking skills outside the classroom.
Make the most of your time in Australia by experiencing new activities and developing new skills such as surfing or cooking. Your Langports experience is not just about studying but also about experiencing Australian life with your new friends.  Once you go back home, you'll have lots of unforgettable memories and you'll always remember your time at Langports and in Australia.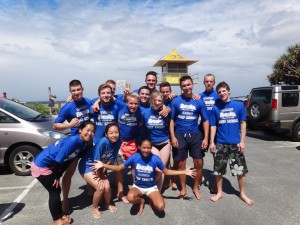 If you have any questions or suggestions for activities, be sure to come and see me! I am always open to new suggestions and want to know what I can do to help make your stay even more fun and enjoyable!
Checkout the activities planned for February by clicking the calendars below: