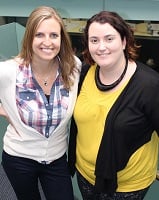 Thank you from Langports!
21.08.2013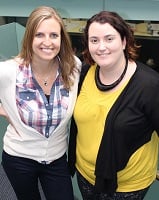 Hi there! This is Anna & Julie from the marketing team!
We would like to take advantage of this week's blog to thank all the students/movie stars who volunteered to participate in our new Langports videos!
We had a great time filming in Brisbane and on the Gold Coast. First, it gave us the chance to spend time on campus with our amazing students, learn about their home country and get feedback about their new Australian life! Then, we had the opportunity to enjoy all the great activities that Brisbane and the Gold Coast have to offer.
In Brisbane, we spent the morning filming by the beach in South Bank, took a trip on the citycat, walked by the river in Kangaroo Point, and filmed some great shots in the CBD and of the amazing view from Mount Coot-Tha!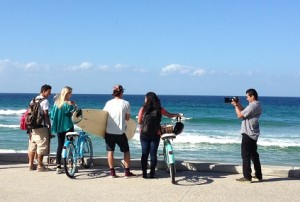 After the graduation ceremony on the Gold Coast, we took advantage of a beautiful and sunny winter day to drive around Surfers Paradise and go to the beach, riding our Langports bicycles! Our movie stars could also show their sporting talents playing ping-pong in the games area and using our surfboards!
The videos will be available very soon thanks to our photographer Gustavo! Did you know that he is an ex-Langports student? He studied at our Gold Coast campus in 2009 for 6 months and still enjoys catching up with us, both for work and as a friend.
In the meantime, if you would like to be involved in our marketing activities and promotional materials, please do not hesitate to come and see us or contact us via email or facebook! We always need your help and feedback for our posters, brochures, videos and testimonials.
Also, feel free to share your own photos and videos on social media websites by hashtagging #Langports, posting it on our Facebook page or sending us a private message. Preparing your trip to Australia, studying at Langports, playing games during break time, meeting new international friends, discovering Brisbane and the Gold Coast, participating in activities … All your stories are great to share!