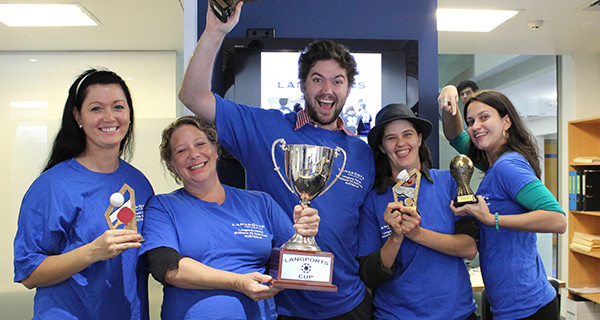 The Langports Games!
01.05.2013
Well everyone, it's that time of year again to throw on those trainers and release that inner competitive streak that we all know we have inside of us. That's right people; it's Langports Games! Twice a year the rivalry between Langports Brisbane and Langports Gold Coast is intensified on a day of competition, excitement and cultural exchange. The two campuses go head to head in 6 sports and compete for the coveted prize, the Langports Cup.
At the moment, both campuses are training hard with teachers and students taking part in training sessions after school. Being from the Gold Coast, I can confidently say that we have a bunch of dedicated and talented students for all sports teams; soccer, basketball, badminton, volleyball, touch football and table tennis. So Brisbane, you'd better watch out! With only a week of training to go, the excitement and competitiveness is really building throughout the school.
As history shows, Langports Gold Coast has been crowned the victors of the Cup on every occasion except one. It was the last Langports Games that Brisbane took out the Cup at the end of what was an extremely close day of competition. This makes next Wednesday, Langports Games, all the more exciting as both sides have something to prove. There is Brisbane who would love nothing more than to take out the championship again and the Gold Coast who are eager to take back the title that was theirs for so long. Either way, it's going to be a fun-filled, action-packed day.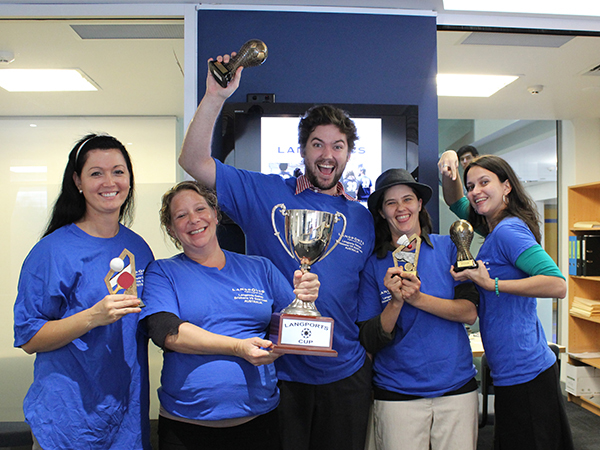 So, why are Langports Games so popular with both the teachers and students? If you can think back to when you were at school, for some I know that seems almost impossible, you can probably remember those school sports carnivals. It didn't matter if you were sporty or not. It was just being a part of the school culture of encouraging and supporting your peers with loud cheers and chants that made the day so special, a day when everyone came together. That's what Langports Games is all about, getting together and building up the school culture. Students always walk away from their experience at Langports remembering one of their highlights, Langports Games.
For me, I find it incredible that students from all around the world can be so different culturally, yet so united when gathered together at Langports Games. It's truly a remarkable experience and one that I recommend all future students take part in!
The Gold Coast will be wearing the colour green while Brisbane will be dressed in blue. May the best campus win.
Kaitlin Smedley