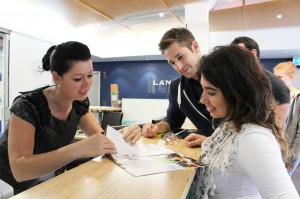 Tips to settle in easily in Australia
09.10.2013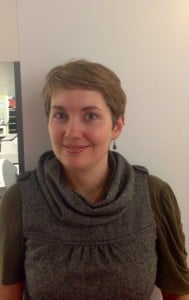 Hello everybody,
This is Lena, the Students Services Manager in Brisbane.
We often have students coming to us with a lot of questions about administrative procedures. Sometimes they feel lost as things work quite differently from their home countries. The Students Services Department's goal is to help you with these things. So, here are some tips to help you settle in easily in your new country.
Apply for a Tax File Number:
Whilst studying in Australia, you may decide to work in order to earn some money to pay your rent, finance you activities or simply meet lots of Australians!
If you come to Australia on a student visa, you may work up to 40 hours per fortnight whilst studying. On the other hand, if you arrive on a working holiday visa, there are no restrictions on the number of hours you can work per week. However, you can only work for an employer for a 6-month period. To be able to work, receive your pay, and manage your taxes, you will need a Tax File Number (also called TFN).
Click here to visit the website to apply for it.  The process may take up to 28 days.
Open a Bank Account:
Now that you are earning money, or if you want to deposit your savings, you should open an Australian bank account. Langports staff is happy to help you with this task. To start with, you can have a look at the different banks (ANZ, Commonwealth Bank, Westpac, Bank of Queensland etc.) and account options available for you. However we would recommend you to choose the one that has more ATMs available so you don't have to pay extra fees when you withdraw money. Usually, you will have to bring your passport with you as a proof of identity. If you bring your Langports student card, you may be able to open a Student Account, where you don't have to pay any fees.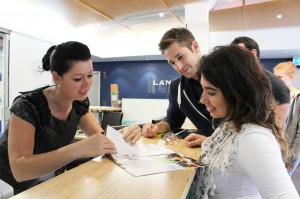 Get a Go Card:
To easily travel from home to school, you will need to purchase a Go Card. This card allows you to use all the buses and trains in Brisbane and the Gold Coast.
It also gives you a 30% discount compared to buying single tickets for each of your trips. And if you use your card more than 9 times a week (from Monday to Sunday), you get to travel for free until the end of the week (Sunday night). You can buy and recharge your Go Card at every train station and at some newsagents and 7-eleven shops in the city and suburbs. Check their website. Please make sure that you get the blue, Adult Go Card, as you are not eligible for the Concession Go Card.
Please don't forget to download the Langports iPhone application. With it, you will be able to find lots of useful information regarding the closest doctors, banks, shopping centres, libraries, museums etc. Check it out!