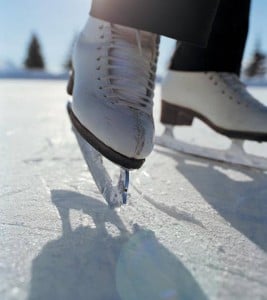 Top 5 winter activities in Brisbane, Gold Coast and Sydney
25.06.2014
Hello everybody, my name is Marion and I am the Marketing Officer for Langports. Winter is already here in Australia. It may not feel like winter to you as the temperature is still nice and warm. Even though there are no ski fields around Brisbane, Gold Coast or Sydney, there are still many things to do during winter. Read our top 5 winter activities lists below.
Brisbane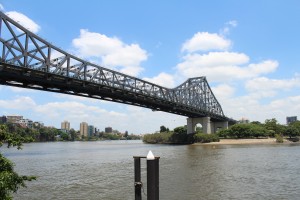 Brisbane is not really that cold during the daytime in winter. In fact, winter in Brisbane is the dry season, with sunny days, blue skies and mild temperatures. Brisbane offers the perfect winter where people can still enjoy an outdoor lifestyle.
Ride your bike along the river
Brisbane is a great city for cycling because the city centre is surrounded by bike paths. It's a great way to discover the city. If you don't have a bike, you can always rent one for the day or use a CityCycle bike.
Drink coffee and read a book
There is nothing better than sitting in a cosy café with a great book to read and a hot drink. Brisbane has many cool cafés where you can stay for a couple of hours and just relax. For those non-coffee fans, the hot chocolates in cafés like Max Brenner and San Churro will certainly hit the spot!
 Kayaking on the river
Whether you are a first-timer or an experienced paddler, get out and discover Brisbane's beautiful river city by kayak. You can even do it at night to have another perspective of the city.
Visit the GOMA 
The Gallery of Modern Art in Brisbane hosts extraordinary exhibitions in a magnificent setting on a river bend across from the city. It has a beautiful open, light, modern feel that makes you wish you had more time to spend visiting. Check out the upcoming events on their website: http://www.qagoma.qld.gov.au/
Visit Roma Street Parklands
Located just behind the main transit centre, you can find the beautiful Roma Street Parklands. There are many different areas and full of colour and water features. It's a lovely place to take a stroll, relax with friends or have a picnic.
Gold Coast
Similar to Brisbane, the Gold Coast offers a sunny and dry winter. People can still wear shorts and go for a swim in the ocean. It cannot really get much better than that 🙂
Whale watching 
Winter is the whale season is Australia. Whale groups like humpbacks migrate from the cold waters of the Antarctic up to the more temperate waters of Australia. If you have a pair of binoculars, you will be able to see them from the mainland. If you wish to see them closer up, then you should definitely book a whale watching tour. There are many companies on the Gold Coast that will take you for an incredible experience.
Tamborine rainforest skywalk
Winter is often the time where people go hiking in the Gold Coast hinterland. The Tamborine rainforest skywalk is a combination of forest floor trails, 300 metres of high-tech steel bridges through the highest points of the upper canopy and a 40 metre cantilever bridge that soars a breathtaking 30 metres above the creek and rainforest below. It is definitely worth venturing up into the rainforest for this walk!
Surf in winter
The Gold Coast is renowned for its surf and many professional surfers like Kelly Slater come to surf the waves of the Gold Coast. There are still many people who enjoy surfing during winter as the water temperature doesn't drop under 22 degrees. Try to visit the different beaches such as; Burleigh Heads, Palm Beach, Currumbin Alley, Kirra Beach, Snapper Rocks and The Spit. If you haven't surfed before, take a surfing lesson! It's hard work to begin with but once you get the hang of it, you'll have endless hours of fun!
Visit Max Brenner
Imagine a chocolate café where everything is made of chocolate! If you like this fantasy, Max Brenner is your dream café! Try the chocolate fondue, chocolate pizza and different flavour hot chocolates!
Indoor rock climbing
Rock Climbing is a fantastic way to have fun and keep fit. The Paramount Indoor Rock Climbing gym is located in Burleigh Waters and easily accessible by public transport. The gym centre features 850 square metres of wall space providing a huge variety of climbs suitable for both the beginner and advanced climber. Rock climbing is one of the best all-over exercises you can do for your body as well as your mind. Try it!
Sydney
Sydney's overall winter climate is agreeable, with winter days in the mid-teens. The city does not experience extreme seasonal weather with very cold winters and very hot summers.
Winter Festival
For the first time, the Winter Festival is held in Darling Harbour. The festival features open-air ice-skating with traditional culinary delights and captivating entertainment for the whole family. The Winter Festival will be on until the 13th of July.
Ice skating at Bondi 
Experience Australia's only beachside ice rink! Skate in the sunshine, or under the stars at night — this exhilarating experience is coming to Bondi. The ice rink opens from 27 June to 13 July.
Strictly Ballroom The Musical
Strictly Ballroom The Musical is the inspiring story of a championship ballroom dancer who defies all the rules to follow his heart. This brand new production has audiences dancing in the aisles in a kaleidoscope of colour and fun. Experience all the glitz, glamour and laughs that will be sure to put a smile on your face.
Visit Museums
Enjoy the warmth inside any of Sydney's fabulous museums including the Australian Museum, the Powerhouse Museum, Museum of Contemporary Art and the Museum of Sydney.
Yulufest — Christmas in July in the Blue Mountains
The magical winter time (June, July and August) is Yulefest in the Blue Mountains where many venues offer traditional Christmas style celebrations. While cold winds blow and the occasional snow falls, experience warm 'Mountains' hospitality, log fires, Christmas fare, sing-alongs and perhaps even Santa. The Blue Mountains is truly a 'Winter Wonderland'.

If you wish to come and study English at Langports during winter, don't hesitate to contact us.

[contact-form-7 id="8081″ title="Blog"]