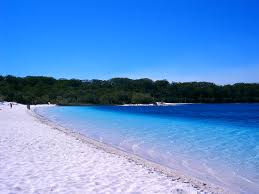 Best places to visit in Queensland
23.04.2014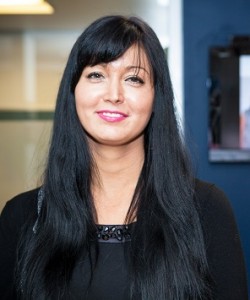 Hello everybody. I am Linda, the receptionist at Langports Brisbane. I wanted to share with you some of the amazing places in Queensland that you should visit. We are incredibly lucky to live in Queensland, one of the most beautiful areas of Australia so pack a suitcase, bring your friends and leave Brisbane for a couple of days.
My top 10 pick in Queensland would be:
Gold Coast – An oldie but a goodie!  The Gold Coast is a favourite for a short weekend break in Queensland. Though the coastline stretches for 57 kilometres, most tourists tend to flock to Surfers Paradise thanks to its sparkling beach and popular strip of restaurants and shops.
Moreton Island is only an hour away from Brisbane. This beautiful island is the perfect spot for nature lovers. You can snorkel around the wrecks, go for numerous walks, dive with dolphins and much more!
Just a couple hours north of Brisbane you'll find Mooloolaba – a beachside escape from the busy state capital. Enjoy pristine stretches of sand and a relaxed atmosphere perfect for your holiday frame of mind.
Fraser Island is the largest sand island in the world, boasting ancient forests, one of the world's most beautifully blue freshwater lakes, Lake Mackenzie, and of course, kilometers of undulating sand dunes.
Tamborine Mountain – Explore the scenery and wildlife at Tamborine Mountain – a volcanic plateau set within the Gold Coast Hinterland.
Port Douglas – Ports Douglas is located far north Queensland. Port Douglas is home to pristine 4 Mile Beach – an awesome family beach for swimming and water sports. Take a day trip to the reef or walk through the Daintree rainforest before you go.

Hamilton Island – On the beautiful Great Barrier Reef, Hamilton Island offers a great perfect balance of activities and secluded spots for relaxation. Enjoy everything from spa treatments to water sports and boat trips, and be sure to take a peek underwater on a snorkelling or scuba trip.
Airlie beach – This gateway to the Whitsundays is a great base for island hopping and a gem in its own right. A haven for yachts and backpackers alike, the place lights up at night.
Hervey Bay — Its safe sheltered waters make it an aquatic paradise perfect for year round swimming, diving, sailing, water sports and fishing.  Dotted along the Hervey Bay Esplanade are cosmopolitan and alfresco cafes, shops, parklands, picnic areas, playgrounds, piers and a vibrant marina.
Noosa — Noosa region, with its beautiful beaches, lush green hinterland, stunning coastal national park, pristine river, cosmopolitan lifestyle and lively calendar of events — it all adds up to an unforgettable holiday escape. With an inspiring dining scene and year-round warm and sunny climate, Noosa is the ideal place to kick back and escape from it all.

Remember that Langports can help you to book your holidays and give you more information about local places. Just ask your Langports Activities Officers.