Visiting New Zealand (Australias next door neighbor)
11.06.2014
Hello everybody! My name is Matt and I am the Activities Officer of the Brisbane campus. As some of you may know, myself, and several other Langports staff members, are proud New Zealanders who decided to move to Australia but still share a love of our homeland. New Zealand is less than 3 hours by plane so it's a great place to visit when you are in Australia.
I'm often asked by Langports students who are thinking about travelling around NZ after they finish their studies at Langports where they should go and what they should do in NZ. Today, I'm going to share those ideas and a bit about the history and culture, and hopefully convince you to visit one of the most beautiful countries in the world!
Language
If you've just finished studying English at Langports, you'll have little trouble in NZ as English is one of the 3 official languages – the others being Maori (the native people's language) and sign language. NZ English is close to British English and shares many of the colloquialisms of Australian English, e.g. 'cheers' for thank you, 'gidday' for hello, and using 'mate'.
New Zealanders are often referred to as 'kiwis', which is actually our national bird and fruit! It's perfectly fine to call a New Zealander a kiwi, just be careful about the difference between the bird and the fruit. In NZ, the fruit is referred to as 'kiwifruit' and our beloved national bird is simply referred to as the kiwi. If you asked for kiwi at a restaurant, don't be surprised to get a shocked look from the waiter as no one would dare eat our national bird and icon – nor is cannibalism encouraged!
The accent is a little different to the Australian accent. The biggest difference is New Zealanders love of the schwa (Ə). Often, a lot of vowel sounds will be reduced to just the schwa, which can make understanding some kiwis a little challenging!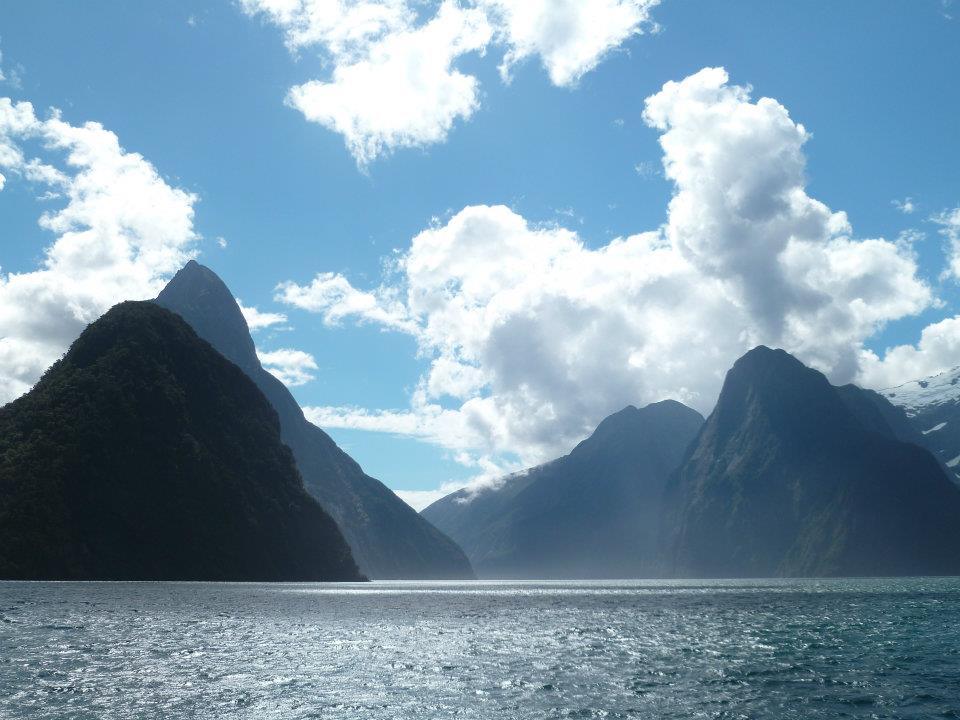 Culture
New Zealand was originally settled my Maori, and then later colonized by the British. Modern day NZ has a rich culture which respects traditional Maori culture (language, performance, myths) and embraces British, European, Asian, and the many other nationalities that have emigrated to NZ. The haka is very famous and is often performed before international sporting fixtures, especially rugby and rugby league, as a challenge to the opposing team. Check out this video for a great example.
Tourist destinations
Every year, millions of people from all over the world visit New Zealand. Whether it's for the amazing scenery, unique flora & fauna, or adventure sports, there's something for everyone! Many people will fly into Auckland, NZ's largest city, and make their way south through the rest of the country.
Central North Island has the volcanic hot spots of Rotorua and Taupo, which are great places to see natural geo-thermic parks, lakes, and towering mountains. Mount Ngaruhoe and Mount Ruapehu, were used as filming locations for the fictional Mount Doom from The Lord of the Rings movie trilogy.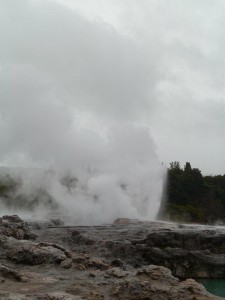 At the bottom of the North Island is the nation's capital, Wellington. Wellington is the cultural centre of the country and has the highest number of restaurants per capita in the world! Check out Te papa, the national museum, and cruise the funky streets of Cuba St and Lambton Quay.
A short ferry ride south takes you to the top of the South Island. Here you will find even larger mountains and breathtaking scenery the length of the island.
The most popular destination is Queenstown, where you can go skiing, skydiving, mountain biking, jet boating, bungy-jumping, and virtually any other extremely terrifying activity! Further south takes you to beautiful fjords and even more mountains and lakes.
These are just a few of the amazing places you can visit. Some people spend months travelling through New Zealand to try and discover every magical place and opportunity this special country offers.
I hope you've managed to learn more about NZ from this post and that you too might get the chance to experience my homeland!