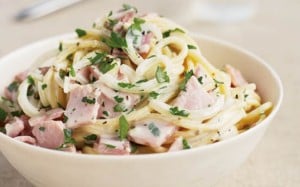 Warm Winter Food on a Shoe String Budget at Langports
24.07.2013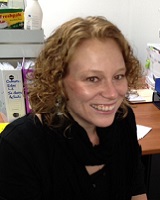 Hi everyone! My name is Hester and I'm a teacher at the Langports Gold Coast campus. As I look around the classroom, I can definitely tell that it is well and truly winter. Yes, the sun may come out occasionally and tease us with its warm rays; however, the unmistaken chill in the air cannot be missed.
Winter is a time for sexy boots, woolly scarves and hats, puffy jackets and when all clothing options fail to keep the cold at bay, cosy blankets can save the day.
That said clothes are not the only way to keep warm this winter. Warm home-cooked meals that are cheap, filling and most importantly delicious are another way to keep the chills away.
Below are some very easy, very tasty and very wallet friendly recipes that are great to share with friends and flatmates.
___________________________________________
Chilli Beef
Serves: 8
Preparation Time: 30 minutes
Cook time: 2 hours 20 minutes
Cost per serve: $3.10 (approximately- prices are based on COLES prices and store brand products)
__________
Required Ingredients:
1 tablespoon olive oil
1.2 kg gravy beef or chuck stuck (trim fat from meat, cut in to approximately 2 cm cubes)
2 medium sized red onions (chopped)
1 large red capsicum (chopped)
2 garlic cloves, (crushed)
1 teaspoon ground coriander
1 teaspoon dried oregano
1 tablespoon chilli powder (I prefer Mexican chilly power. Also, you don't have to use chilli powder you can use chilli flakes. Of course you can also add more chilli if you like your food really hot and spicy.)
1/2 cup plain flour ( 2 x 1/4 cups)
2 x 400g cans diced tomatoes
1 1/2 cups beef stock (you can use premade liquid stock or make stock from stock cubes)
2 X 400 g can red kidney beans (drained and rinsed)
Instructions:
Step 1: Preheat oven to 180 C/ 160 C fan forced. Coat beef cubes in 1/4 cup of flour. Heat half the oil in a large, deep saucepan over a medium to high heat. Cook the beef in batches, for 2-3 minutes until brown. Transfer beef into a 6 cm-deep, 3.8 litre capacity baking dish. (This dish will create a large amount of liquid and will be large in volume so a big dish is required, do not try and make this is a smaller dish).
Step 2: Heat remaining oil in the same pan. Add onion and capsicum. Cook, stirring for approximately 5 minutes, or until the onion has become slightly soft. Add garlic, coriander, oregano and chilli powder  (When I made this I added 1/4 teaspoon ground ginger, 1 teaspoon ground coriander, 1 tablespoon of cocoa powder* for extra taste). Cook, stirring for 1 min, or until fragrant. Add the rest of the flour. Cook, stirring for 1 minute. Gradually stir in tomatoes and stock. Bring to everything to a boil. Once it has started to boil, remove from heat. Carefully pour mixture over beef in dish. Cover tightly with foil. Bake for 1 hour 30 minutes or until beef is tender.
Step 3: Carefully remove beef mixture from over. Stir in beans. Cover, and back for 20-25 mites or until beef is tender.
Tips:
Serve with either rice, potatoes or my favourite polenta. If there are leftovers, let the food cool, transfer to a smaller container, cover with plastic wrap, then foil (or a lid, if you have one). This can freeze for up to 1 month. Reheat by first thawing then baking it for an hour in an oven heated to 180 C/160 C fan forced.
* If you don't have cocoa powder you can substitute it for 1-2 squares of bitter dark chocolate (approx 80 % cocoa).
_________
Crispy Chickpea Crunches (Healthy snaking)
Serves: 1
Preparation time: 5 minutes
Cooking time: 10 minutes
Cost: $1.30 – $2.00 (per can)
____________
Required Ingredients:
1 can of chickpeas
1 tablespoon of vegetable oil
1 teaspoon of Italian Herb spice mix
pinch of salt
Instructions:
Step 1: Preheat oven to 220 C bake/ 200 C Fan bake
Step 2: Drain chickpeas, rinse well and dry thoroughly
Step 3: Place dried chickpeas in bowl. Pour over oil and mix through. Add spice and mix through. Ensure that chickpeas are well covered with the spice. Add a pinch of salt
Step 4: Cover a backing try with baking paper. There is no need to grease this paper. Pour chickpeas onto baking paper. Spread evenly. Chickpeas should not be touch each other.
Step 5: Place chickpeas in over. Back for 10-15 min or until gold brown.
Step 6: Remove from oven.  Cool on tray.
Step 7: Enjoy!
Tips: If you don't have Italian herb spice mix, use any dry herbs that you have. I have used Paprika with a pinch of cayenne pepper, garlic salt, oregano etc
__________
Creamy Cream Free Pasta
Serves: 2
Preparation and cooking time: 12-15 minutes
__________
Required Ingredients:
2 eggs
150 grams dry spaghetti or dry fettuccini (enough for 2 people)
1 large brown onion (finely diced)
1 glove of garlic (crushed and diced)
4 rashers of bacon (cubed) or 1 ham steak (cubed into 1 cm pieces)
1/2 tablespoon of olive oil (can use vegetable oil)
1 teaspoon oregano
salt
pepper
Instructions:
Step 1: In a large pot, start to boil water.
Step 2: Meanwhile, choose a large bowl to serve the pasta in. To the bowl, add the eggs. Briefly whisk the eggs with a fork and set aside. (This recipe is a take on spaghetti carbonara but it doesn't use cream. It uses the eggs to replace the cream)
Step 3: Dice onion, garlic and back.
Step 4: Heat up oil in large frying pan
Step 5: Gently fry onions and garlic. Just when the onions start to soften, add bacon and fry until brown. Add oregano. Mix well.  Remove pan from heat.
Step 6: The water should be boiling by now, so add pasta and cook.