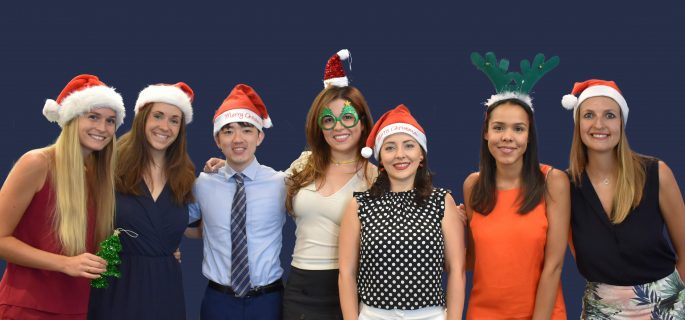 How the Langports Staff celebrate Christmas
24.12.2019
How do Langports staff celebrate Christmas?
For many of our international students it is the first hot Christmas. Some would have enjoyed a Christmas barbeque at the beach today while others might be missing their home and families a lot during this time!
Since we have a very diverse team of staff with a variety of nationalities at Langports, everyone celebrates Christmas in Australia a little differently!
Jake – Human Resources Manager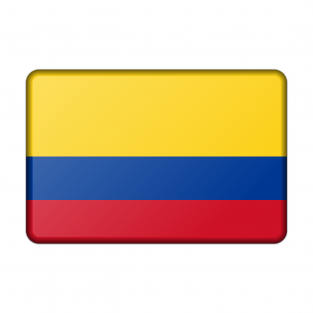 Each year, I'm lucky that I get to celebrate Christmas twice! My wife comes from Colombia, so to help my two sons keep a connection to her culture, we celebrate with our Colombian friends on the 24. December. We have lots of delicious food and gifts for the kids. The following morning, we do it all again and spend Christmas with my family, usually involving opening more presents, swimming, more even more eating! 

My family come from England and Wales, so on Christmas day we have a traditional meal of roast turkey and roast vegetables. Since it's usually so hot on Christmas day, our air-conditioning system gets worked overtime!
Rebecca – Assistant Director of Studies, Langports Gold Coast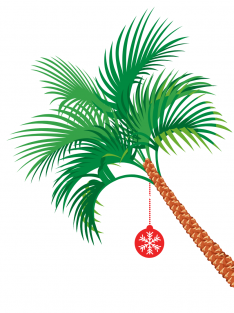 What we would do when I was growing up was put up the decorations around the beginning of December. We would go into the bush and choose a tree, which was a typical Aussie tree. Then we would cover it in decorations to make it look kind of like a Christmas tree. On Christmas Eve our parents would pretend to be Santa Claus and place a stocking full of chocolates and lollies at the end of our beds so we would wake up on Christmas Day with anticipation of the yummy treats. Then we would go straight away to the Christmas tree to open presents. Afterwards, we would go to church to celebrate Christ's birth with our family. Then we would always have a big, delicious Christmas lunch.
Tiffany – Marketing Communications Manager

Being far from your family during Christmas is one of the hardest part of living in a different country. To keep our spirit up, we gather with friends and celebrate Christmas at the beach. Christmas is a good moment to share the traditions and food of your culture and also discover what others are doing during this time. We usually gather and cook dishes that are typical from our country and go for a picnic at the beach. That way we combine the best traditions of both countries!
Shane – Activities Officer, Langports Gold Coast

Celebrating Christmas starts with a massive food prep 1 week prior to Christmas Day. There are countless late nights wrapping hundreds of Spring Rolls and Dim Sims, but we are multitasking this while watching the Carols on TV or putting on a Christmas Movie like Love Actually or Home Alone. We put together a massive feast of some of my mum's favourite Filipino dishes ranging from Palabok (Seafood Pasta Dish) or Pork/Chicken Adobo. On Christmas Day, we visit family relatives over for Christmas Lunch and then spend the evening calling family and friends all over the world.
Gabrielle – Activities Officer, Langports Sydney

Christmas for me is the best time of the year! It's the only time of the year that I get to connect with everyone that is important to me. Being one of 68 cousins combined my Christmas is filled with catching up. There are Lebanese bbqs, gift exchanges, and playing hide and seek with my little cousins. When family time is over I hit the beach with all my friends and we say goodbye to the year.
Irina – Accommodation Officer, Langports Gold Coast

Our Australian Christmas involves having the whole family around and cherishing the time together on the night of Christmas Eve. We take this time to reflect on the year. We cook Russian food which can include pelmeni (kind of ravioli with a meat filling) and lots of different salads. Our family does the gift reveals first. We try to teach the kids to take their time and appreciate how lucky they are and to be grateful. Everyone takes turns. Before we open presents, everyone has to sing a song, dance or say what they are thankful for this year. Afterwards, we enjoy a Christmas lunch together at the beautifully decorated table. Then we play games such as musical chairs, charades, etc for the whole family to embrace the child within. We do a pool or beach day on the day of Christmas all together.
Barry – Operations Manager

Coming from England originally I like to enjoy a Christmas outdoors if possible as in the winter in England everything happens inside! Usually we welcome the Australian side of the family to Brisbane or we visit my sister-in-law in Sydney. We usually have a big Christmas lunch with Turkey and Ham followed by a game of backyard cricket and a swim in the pool. In the early evening we Skype my parents in England and my brother-in-law in Bermuda. Christmas for us is a special family time with as many of the family together as we can manage!

What connects us all is our love for the great country that is Australia and our passion for working with all our amazing international students on a daily basis! 
Related blog posts:
The true meaning of Christmas at Langports