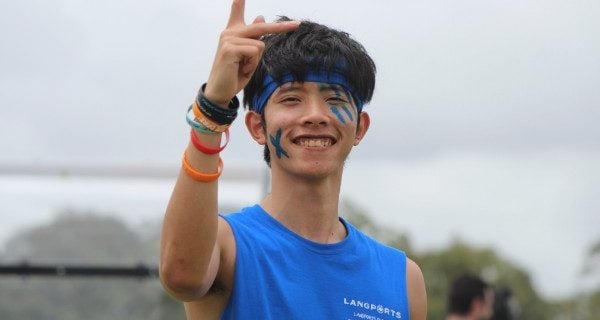 Graduation of SAYL Scholarship Recipient – Tai
01.02.2019
Last Friday one of our scholarship recipients graduated! This was very special to us since our English programs have an even profounder impact on the lives of disadvantaged students.
Tai's Story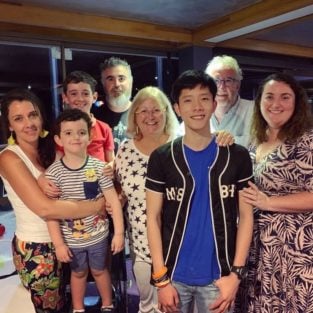 Tai is our second SAYL scholarship recipient from Vietnam. He received the opportunity to study English at Langports Brisbane for one year, during what we call the 'Study Abroad Year at Langports'.
John France, Founder of Langports, visited the Blue Dragon Children's Foundation (read more below) in Hanoi, Vietnam and has partnered with them to launch, SAYL – Study Abroad Year at Langports, for students who have completed their studies with Blue Dragon.
The year long studies were fully funded including airfares, visas, tuition, accommodation, travel expenses and pocket money and were made possible through supporting the Blue Dragon Foundation.
Tai has now successfully completed his year at Langports and has attended graduation last Friday. He gave a moving speech about his year, the unforgettable experiences,  memories and friends he made. He also shared what learning English has made possible for him. In the future, he plans to work a a social worker for the Blue Dragon Foundation. There, he wants to support other disadvantaged kids and teenagers.
Langports hopes to cotinuously help two students per year who have come through the Foundation's program.
Tai's Life in Vietnam
Tai's Life at Langports
In February 2017, Trong, the first SAYL recipient arrived at our Sydney School.Our second SAYL Scholarship recipient Tai arrived in Brisbane in February 2018. He is now followed by two more Vietnamese boys – Trong and Quy. One will be studying on the Gold Coast and one in Brisbane.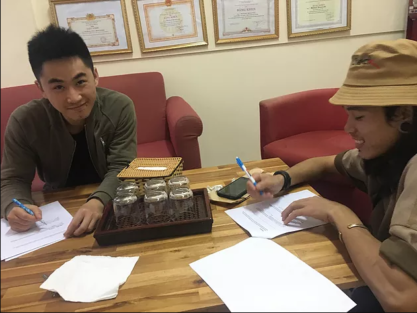 Both boys have been selected by the staff of Blue Dragon as the most likely to benefit from their experience in Australia. They both come from very disadvantaged backgrounds and have been with Blue Dragon for  a number of years. We weill let the boys tell you all about themselves once they have arrived.
When studying at Langports Sydney and through participating at our activities, our Langports students not only have a great time, but they also automatically help someone less fortunate than themselves. 
Read similar Blogs:
At Langports we want to create positive change in the lives of others
The Blue Dragon Children's Foundation
5 Unexpected Ways that Studying English can Change Your Life