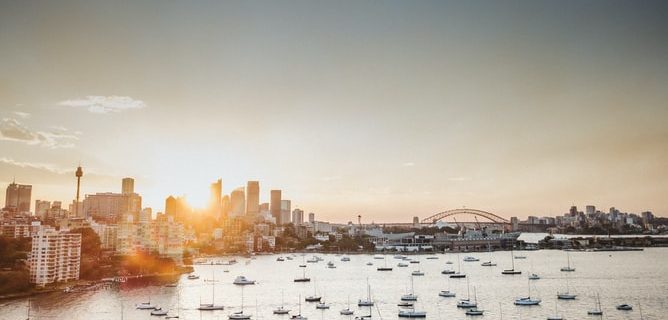 The best sunrise and sunset spots in Sydney
24.07.2020
You made it to Sydney! Now you want to be making sure to capture it in all its beauty – especially during those magical sunrise and sunset hours!
Whether you're an early bird or prefer late-night trips around Sydney – we've got you covered! Here are:
The best sunrise and sunset spots in Sydney
With both breathtaking ocean views, as well as an iconic city skyline – Sydney offers plenty of magnificent sunrise spots!
Sunrise – ocean views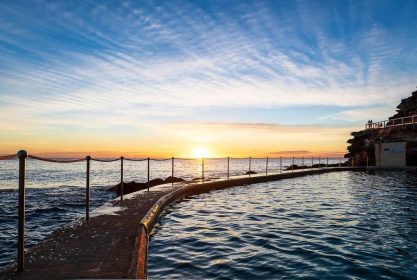 To inhale a fresh sea breeze while waiting for the sun to rise on the Sydney coastline, pick and choose between Bronte Beach Ocean Baths, Coogee Beach and the famous Bondi Icebergs!
If the winter months don't put you off,  dive in any of these ocean pools for a swim after the sun has reached the horizon.
Even in the winter months, these locations are popular with surfers, swimmers and photographers!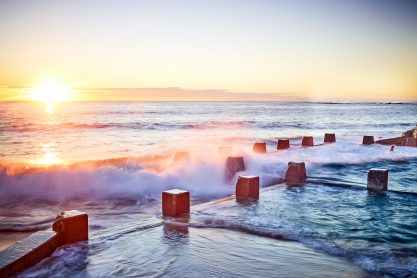 1) Built into the rocky cliffside, Bronte Baths offers glorious beachside views.
2) Coogee Beach is not far from Bronte and watching the sunrise over the Ross Jones Memorial Pool is worth getting up early for!
The concrete piers surrounding the pool make for a great photo!
3) The Bondi's Icebergs are probably the most iconic ocean pools and hard to beat with their crashing waves making for a fabulous sunrise shot!
You can access all three ocean pools by public transport or jump in the car for an easy 20-minute drive from the CBD.
Sunrise – city views
If you're more likely to make it out of bed just in time for sunrise, you might want to consider some of these spots!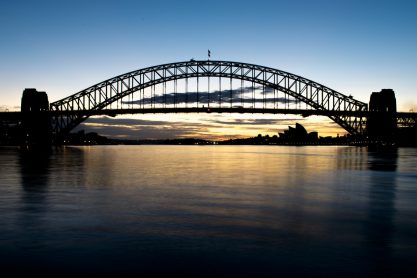 4) Blues Point in North Sydney gives you an uninterrupted view of the magnificent Sydney Harbour Bridge with the city in its background.
Come early and enjoy the reflections of the bridge lights on the water!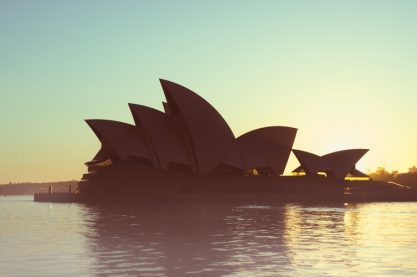 5) To capture the iconic Opera House instead, head to Hickson Road Reserve in The Rocks.
You'll be rewarded with the sun rising directly behind the opera house which will be a moment to remember!
For those arguing that the best time of the day is actually at sunset, don't worry – we've also thought of you!
Read on for the:
Sunset – ocean views
It's hard to turn down the idea of a picnic blanket, a cool drink and hanging with friends while waiting for the sun to slowly disappear and the sky to do its magic.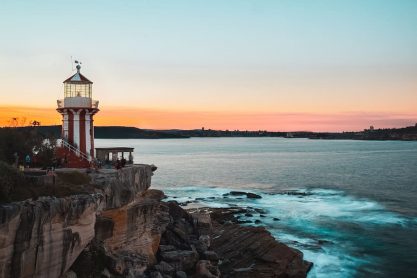 6) If you agree – plan a sunset trip to Hornby Lighthouse in the Sydney Harbour National Park and you won't be disappointed!
Pick a spot near the historic lighthouse for a fantastic view of the North Head, the ocean and other parts of Sydney!
Sunset – city views
If again, you'd rather gaze at Sydney's iconic skyline – have a look at these sweet spots!
7) To enjoy the same glorious view of the Sydney Harbour Bridge against a stunning sunset, head to Jeffrey Street Wharf in Kirribilli.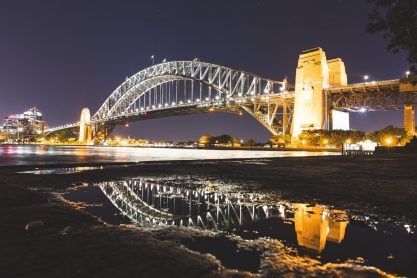 This great spot offers one of the best views in Sydney, looking at the harbour bridge and the opera house across the water!
If you're lucky, there will also be a spot with a puddle which means you can try and get a cool reflection of the bridge in your shot.
To get here by public transport, either take the train to Milson's Point station or jump on the ferry and get off at Milson's Point or Jeffreys Street Wharf.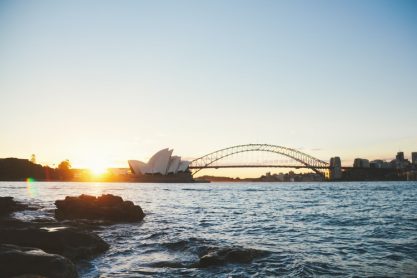 8) Another favourite among Sydney locals is Mrs Macquarie's Chair!
Snap a postcard-worthy sunset photo of the Sydney Opera House with the Harbour Bridge in the background.
Simply walk here from the Opera House or through the beautiful Botanic Gardens. If you have to pick one spot only – this is it!
Now – our final suggestions for an epic sunset! This one might be on your bucket list already, and for good reason!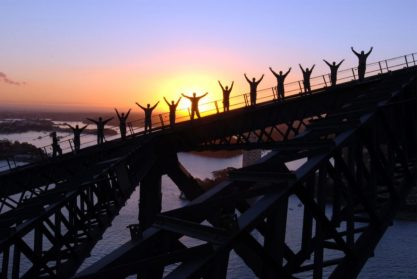 9) It will be hard to beat the sunset views you'll gain on a twilight bridge climb of the Sydney Harbour Bridge.
This is a win-win for the adventure-seekers among us! You may even be able to see all the way out to the Blue Mountains on a clear day!
Hopefully, we've provided you with more than enough inspiration to get you out of bed early for sunrise or otherwise ready to go with a picnic blanket under your arm to chase those magical last minute before sunset!
Related blog posts:
Reasons to love Sydney in winter 
Winter makes you feel warm in Australia
Find out more about: