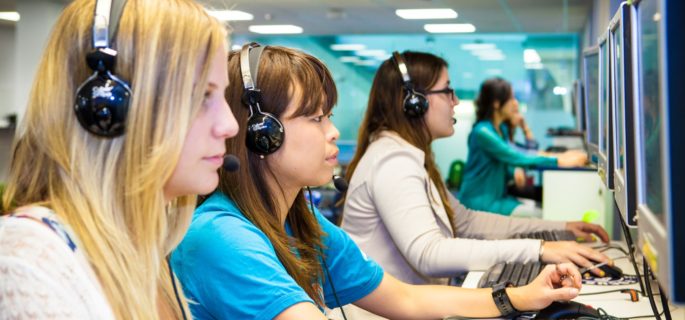 Cambridge Experience at Langports
05.04.2017
Hi! It's Terry here. I'm the Assistant Director of Studies at Langports Brisbane and, as I am also the Cambridge Coordinator for Brisbane, I'm going to give you some information on the Cambridge Closed courses offered by Langports.
Langports' Cambridge Courses
As a Cambridge Test Centre, Langports runs FCE, CAE & CPE exam courses at our different campuses on certain dates during the year.
The Cambridge Closed Courses at Langports are a great opportunity for dedicated students to improve their academic and general level of English to a very high standard whilst obtaining a certificate from Cambridge. This unique learning experience happens over a 10 or 12-week period, where extremely hard-working students (from different parts of the world) work together, and with their teachers, to improve and take a Cambridge exam.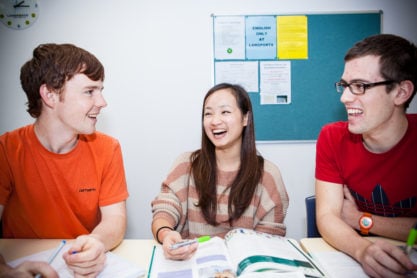 Once they have passed the test successfully, their qualification can help students apply for certain course at different universities and colleges or assist them to apply for a range of jobs.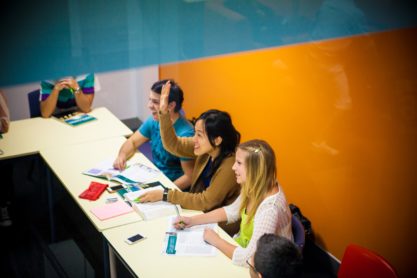 Beginning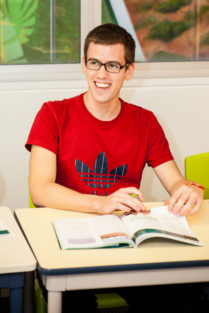 At the beginning of the course, the workload is extremely challenging. However, as each week passes, students see their progression and become more confident with using the language and preparing for their tests.
Cambridge Retreat
In addition to preparing for the test, course participants have a golden opportunity to form extremely close bonds with their peers. In the early part of each course, students and teachers take part in team building activities such as surfing and kayaking. These activities are not just fun and exciting, but also help students to work closely together during the course. This cooperation is further strengthened by social activities including optional weekend trips away.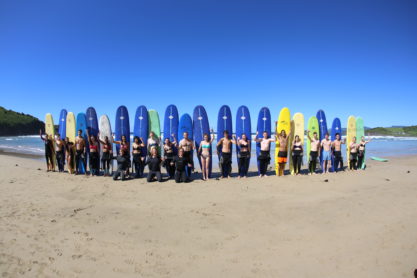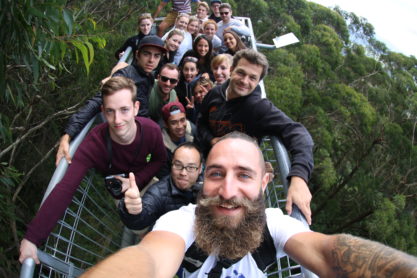 End of the Course
At the end of the course, students are proud that they have overcome the course's challenges, are proud of their achievements, and are ready to take on the Cambridge test. Importantly, they have also become good friends.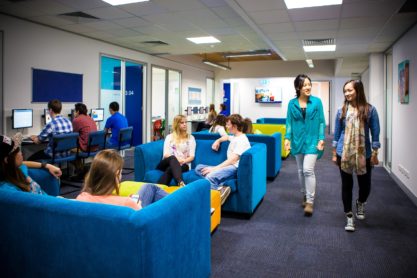 Wouldn't you like to have this fantastic learning experience and have the opportunity to receive a certificate from Cambridge?

Other courses and English tips blogs:
Structural Overview of the Academic IELTS exam: 
https://www.langports.com/structural-overview-academic-ielts-exam-2/
Langports' Cambridge Closed Courses: 
https://www.langports.com/langports-cambridge-closed-courses/
Reading Tips & Techniques: 
https://www.langports.com/reading-tips-techniques/
If you're interested in Langports Cambridge Courses, please visit:
Cambridge FCE: https://www.langports.com/courses/cambridge-fce/
Cambridge CAE: https://www.langports.com/courses/cambridge-cae/
Cambridge CPE: https://www.langports.com/courses/cambridge-cpe/
Go to Langports Cambridge Exam Centre: 
http://www.langportsenglishexams.com/
For other English courses, please visit:
https://www.langports.com/courses/