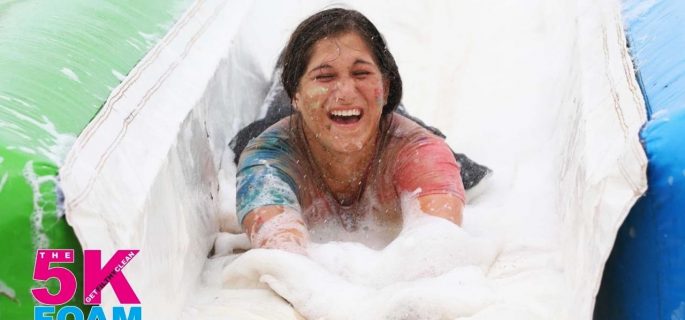 Langports Activity – Foam Fest 2020
12.02.2020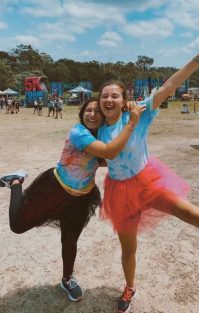 Hey! My name is Valentina. I've been studying at Langports for three months and I feel so happy knowing that I made the best decision to study and enjoy the unique environment of Langports.
Good times
I have had many good times here that I will always remember.
The 5 km Foam Fest is one of my best memories, I have had a great time with my friends since we bought the tickets to attend the event.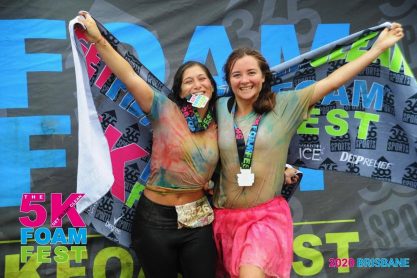 Me and my friends planned to dress the same for the race day, but Shane clearly won the honor of the best costume.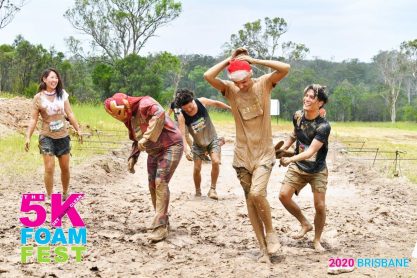 He ran 5 km under the full sun with a costume and mask that even covered his face. He is the best, congratulations to #ShaneisIronman 🕺🏽.
I'm used to exercising a lot but I've never participated in a race like that.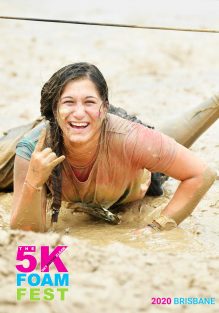 At the beginning, I was a little bit afraid because I thought that it will be difficult because of my injured knee. But it was completely the opposite.
From when we started the race, covered with foam, I knew that it would be amazing.
We completed all 22 obstacles including the worlds largest inflatable waterslide, slip and slides, and mucky mud pits!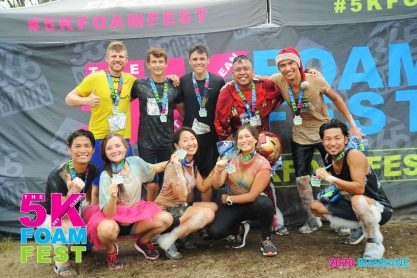 We finished the race covered in mud but with a big smile in our face!
There is nothing better than 2.5 million cubic feet of foam, fun and staying fit and healthy at the same time, we really enjoyed that day!
An epic experience
This school has been an incredible and lovely place for me!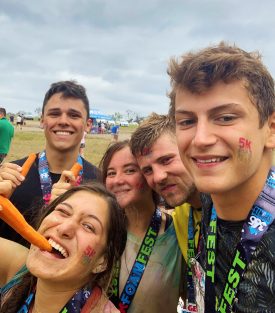 I've really learned a lot from everyone here! Because every person has something different to share with you and I couldn't be more grateful for that whilst living here in Australia.
It has been an epic experience that has included the support of my lovely host family.
Langports was the main place that helped me to improve my English, learn about the Australian culture and other countries.
A big family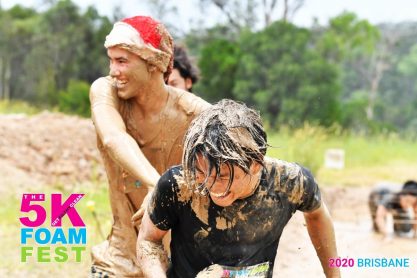 Langports is a big family made up of all the countries in the world full of joy, love and fun and that is what makes it different from others so – Thank you so much! 💙
Related blog posts:
Royal Queensland Show – Ekka 2019