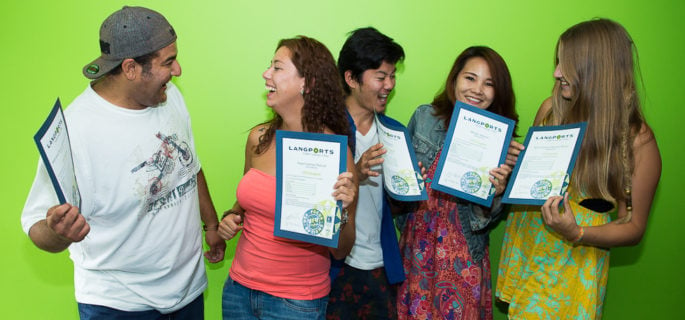 What are the differences between TOEIC and IELTS exams?
07.06.2017
Hi everyone! My name is Fabiana Traversin. I am a teacher at Langports Brisbane, but at the moment, I am working as Acting Assistant Director of Studies, helping Terry.
I am originally from Brazil, but I started learning English very young and by the time I was 16 years old I was already fluent. Due to being fluent at an early age, I started teaching when I was 18, fell in love with the profession, and I do not see myself doing anything else! But now I am excited with this new role, so I can experience another aspect of the industry.
What is the highest English certification you can get?
I have taught English in Brazil and Australia, but I have lived in other English speaking countries such as the USA and England. I have also got a few certifications such as the CELTA, I started the DELTA, but the one I am most proud of is the CPE, which is the highest Cambridge certification you can get.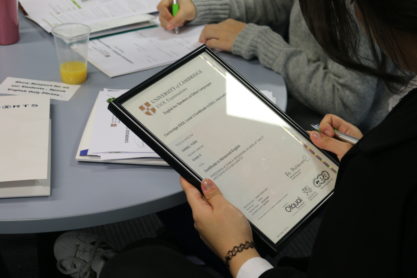 After doing the CPE I fell in love with exams! I have taught FCE, IELTS and TOEIC, and what I like most about teaching for exams is the commitment students have with the course, in addition to being eager to learn. Because of my experience with exams, I get many students asking me about the best exam to take. Today I am going to talk a bit about the differences between TOEIC and IELTS.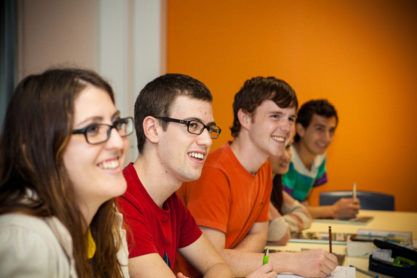 What are the differences between TOEIC and IELTS exams?
One of the main differences is the purpose of these exams: IELTS is for people who want to study or immigrate to Australia, whereas TOEIC is more for business purposes.
The parts of the test are also quite different, while IELTS tests all four skills (reading, listening, writing and speaking), TOEIC only tests reading and listening.
Another difference is that IELTS seems to be popular among students from South America and the Middle East, while Japanese and French students tend to choose TOEIC.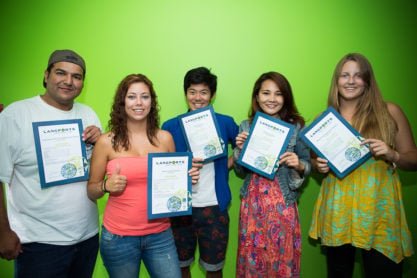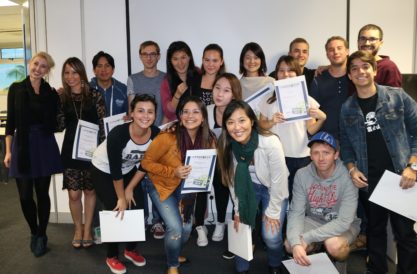 At Langports we offer courses for both exams!
Fortunately at Langports we offer courses for both exams. Even though the main aim of both courses is to achieve the desired score in the exam, they are quite different.
The IELTS course is exam focused and you practice all skills and learn strategies that will help you achieve the desired score. Also, you have lots of opportunities to improve your English skills while practicing for the exam.
On the other hand, the TOEIC course is grammar heavy, with a focus on reading and listening. One thing that both courses have in common is the length, they are 5 week closed courses (with the possibility of another 5 weeks for the IELTS).
Another thing that both courses have in common is the amount of homework… at least 2 hours per day, and a bit more on the weekends! As a teacher, I also find both courses quite rewarding because students are committed and work really well together, mainly because they are working towards the same goal.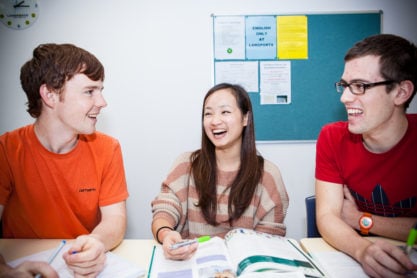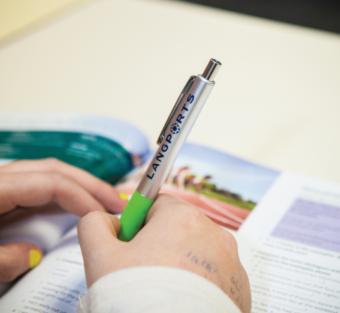 I feel very lucky to be able to help students in their journey to achieve their dreams in Australia or other countries.
I hope this article helps you decide on the best exam and course!
Thank you!
Fabiana
Related Blogs:
If you are interested to enrol to our IELTS or our TOEIC + courses, please send and email to info@langports.com